The Ones To Watch
Posted on by Sophie Nicholson
In just 8 days time the eyes of the mountain bike world will turn to the Highlands of Scotland for the 12th edition of the Strathpuffer 24 hour mountain bike endurance event.
While most of us enjoyed a well-earned break over the Christmas period, this year's 'Puffer entrants were training hard for the challenge that lies ahead on the 21st - 22nd of January 2017.
With just over a week to go, a select few competitors will be dreaming of setting a course record whilst others will be focusing on podium places or a 'Puffer PB. And for every ambitious athlete at the very top of their game, there are hundreds more who will just be hoping that they have enough stamina to last the whole 24 hours.
Their goals may differ but all the 'Puffer riders have one thing in common. Character. And lots of it. 24 hours of gruelling off-road riding in the middle of winter in Scotland certainly isn't for everyone. Only hardy individuals need apply.
Some of the characters to look out for in this year's event are profiled below.
---
Male Solo - Keith Forsyth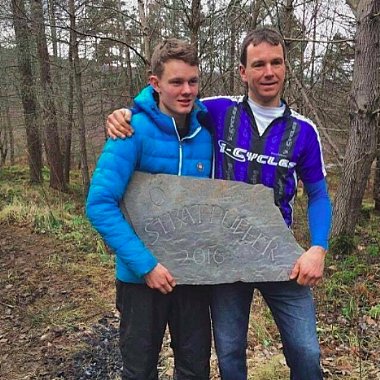 Winner of the last two Solo events, Musselburgh's Keith Forsyth is still the man to beat this year.
Having completed 28 laps in both the 2015 and 2016 events, the i - Cycles rider will be hoping to go one better this year.
Keith dedicated his 2016 win to his son Ben who sadly discovered a couple of years ago that he suffers from a rare genetic heart disorder.
---
Pair of Crazies - Naomi Freireich & Stuart Macleod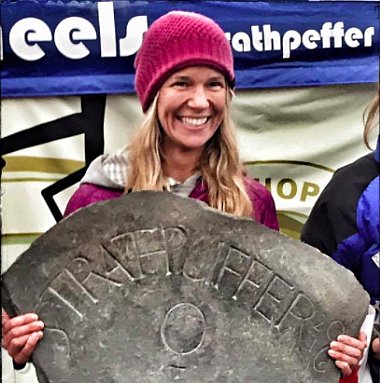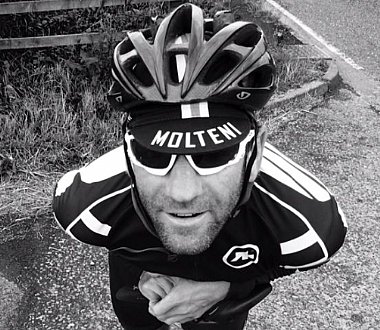 Both Naomi and Stuart already have a serious pedigree at the 'Puffer and this year sees them joining forces in the highly competitive Mixed Pairs category.
Naomi won last year's Solo event and will be hoping to add the Pairs title to her 'Puffer portfolio but it won't be an easy ride.
Other ones to watch in this category include Cycling Weakly (Katy Boocock & Ian Wilson), Lap It Up (Lucy Heycock & Tim Brand) and Doofis (Gillian Pratt & Allan James).
---
The Adventure Syndicate/Sandy Wallace Cycles - Lee Craigie, Zara Mair, Sarah Outen MBE & Joanne Thom
This is the team to watch this year.
Gunning for the overall title, this awesome all-female Quad team is made up of the following remarkable athletes:
Lee Craigie - Former Team Scotland Commonwealth Games athlete, Scottish and British XC Mountain Bike champion, Relentless24 MTB race winner (Women's Solo in 2016 and Mixed Pair in 2015), 2015 mixed pairs Strathpuffer winner, sub 5 days Highland Trail 550 finisher.
Sarah Outen MBE - First woman and youngest person to row solo across the Indian Ocean and also the Pacific Ocean from Japan to Alaska. Sarah also completed a round-the-world journey, under her own power, by rowing boat, bicycle and kayak, on 3 November 2015.
Joanne Thom - Winner of the Female Pairs at the 'Puffer in both 2015 and 2016 with Zara Mair, Edinburgh-based Joanne is an exceptional endurance athlete with an established reputation in a variety of disciplines including MTB, ultra running, and adventure racing.
Zara Mair - Solicitor Zara is a two-time 'Puffer winner and highly experienced cyclist who regularly races with Joanne. In addition to the 'Puffer, the pair also competed in the Trans Alps MTB Race, North Coast 500 Time Trial, and 10 Under The Ben in 2016.
---
Male Solo - 11 Year Old Tom Seipp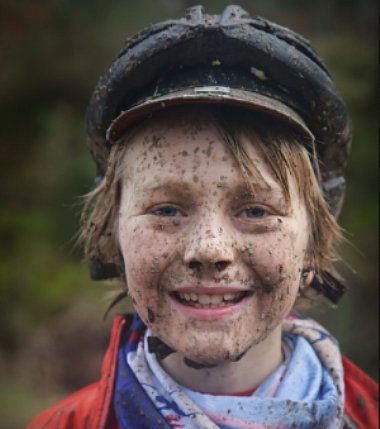 He's still only 11 years old but Tom Seipp is already a 'Puffer legend.
Tom made his Solo debut at the event in 2015 when he was just 9 years old, completing 10 laps of the course in snowy conditions accompanied by dad Rich Seipp. He returned again last year, managing an impressive 13 laps in the mud.
We're all excited to see how this inspirational young man gets on this year.
---
The Youngest Female - Katie Entwistle, Solo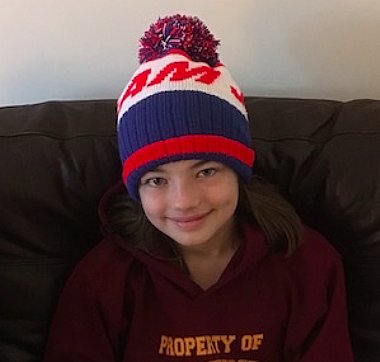 Inspired by the endurance exploits of her friend Tom Seipp, 12 year old Katie Entwistle begged dad Jon to accompany her in this year's Puffer.
Having undergone a rigorous vetting process by race organisers, it was agreed that Katie had enough experience to be allowed to compete as a Solo rider. Like Tom, Katie will be accompanied by an adult at all times during the 24 hours.
Pre-teen wonderkids Katie and Tom are apparently hatching plans for a NC500 next summer. We're really looking forward to welcoming them both at this year's 'Puffer.
---
The Oldest Rider - Ron Smith, Solo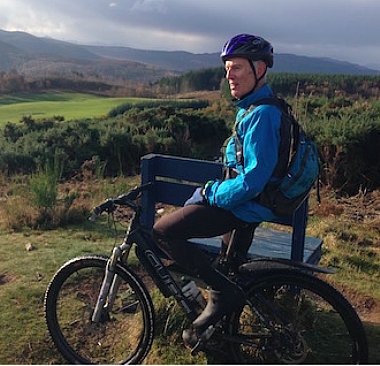 At 77 years old, Ron Smith from Ullapool is a veteran 'Puffer rider in more ways than one.
The oldest rider in the event, Ron has been there from the very beginning having ridden in every single edition of the 'Puffer.
This year marks his 12th consecutive appearance at the event.
---
Sponsor & Competitor - Leo Plaster & EventScotland
After crashing out of last year's Strathpuffer with only 5 hours to go in the race, Leo Plaster, racing for SR Albannach and on behalf of funder EventScotland, is back to with a vengeance to ensure he completes the 24 hours and hopefully be competitive in the Solo Men's category after a year of training and preparing for the race.
Most of Leo's racing programme is spent on the Scottish Cyclocross and Cross-country circuits throughout the year but he says he now has a special affinity with long distance mountain bike racing after his first 'Puffer last year and being welcomed by all the other competitors into the fold.
EventScotland is a team within VisitScotland's Events Directorate and is working to make Scotland the perfect stage for events. By developing an exciting portfolio of sporting and cultural events EventScotland is helping to raise Scotland's international profile and boost the economy by attracting more visitors. For more information visit www.eventscotland.org
You can follow Leo's race preparations on Twitter @LeoandtheLion
---
Sponsor & Competitor - Alex Matheson & the FUEL10K Teams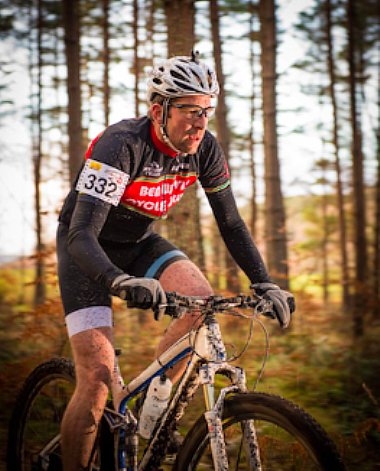 Not content with simply being an event sponsor, co-founder of FUEL10K (a healthy protein breakfast for active folks) and local resident Alex Matheson is getting right into the heart of the action and racing in his first 'Puffer' this year.
He's also managed to persuade a few of his mates to get involved too so keep an eye out for the eight FUEL10K Pairs teams who'll be battling their way around the course.
Top tip - they might put on a late surge around breakfast time.
Sponsor FUEL10K will be sorting everyone out with their High protein breakfasts throughout the event, so keep an eye out for them in the Event Centre Marquee.
To get stocked up in advance, head on over to www.fuel10k.com and use the discount code Puffer10 to receive a 10% discount on any purchase.
---
comments powered by

Disqus